Nelson Mandela is one of my favourite 'Important People' to cover in History, as he is such an inspirational character and the kids are always in awe of him!
Below are some of the resources and activities I use while teaching about 'Madiba' and his incredible life.
Video: This video from 'Biography' does a great job of introducing the children to Mandela and his life, and is kid-friendly!
Timeline Activity: This is my go-to history activity to get the kids engaged. Find 5/6 pictures of defining moments in Mandela's life, and type up some text to go with them. Distribute the pictures and text in packs to groups, and have them match them up. This won't take them long, so you could get them to summarise the information in a timeline or fact file activity.
Download the images and text I use, as well as some handy vocab words for a display, here
Poetry: There are a couple of famous poems surrounding Mandela that you can bring in here. They are 'Our Deepest Fear' (Marianne Williamson), which was read at his inauguration as President of South Africa, and 'Invictus' by William Ernest Hanley, which was said to have helped Mandela survive his 27-year spell in prison.
Collaborative Poster: This collaborative art activity from Jenny K is always a great hit with my class. Students are given 1/2 pages each, and have to either colour in or draw and colour in the piece of the picture they are given, depending on the version you choose. The different pieces come together to make a MASSIVE poster of Mandela!
Kahoot Quiz: This is a great way of assessing how much the kids have learned, and they absolutely love Kahoot quizzes. If you haven't come across Kahoot, check it out (it's pretty simple), and the link for my Mandela quiz is available here.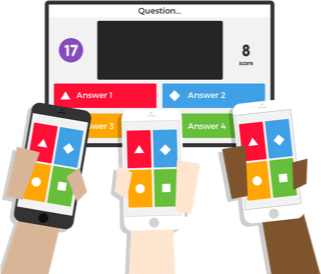 There you have it – some of the ideas and resources I've used when teaching about Mandela. There are, of course, hundreds more – you could have the kids write a letter to Mandela in prison; write a diary entry from his point of view; incorporate some drama into the main events of his life, create an animated video using a website like Biteable – the list is endless!
I hope this has given you some inspiration and helps you in planning your Mandela lessons. As always, if you have any questions or comments, get in touch @irishguyteaching!